Graduate Recruitment Initiative Team (GRIT)
Welcome to GRIT!
We are the Graduate Recruitment Initiative Team (GRIT). GRIT at MSU was created by graduate students out of the need for a more diverse and inclusive graduate student community at Michigan State University. We aim to be a substantial and lasting aspect of graduate student life at MSU and are available as a resource and advocate for all graduate students. GRIT focuses on two main objectives:
Recruitment
We work together with BMS to actively recruit and support students from traditionally underrepresented and marginalized backgrounds. GRIT offers support to applicants in the form of application and personal statement feedback, networking opportunities, and insight on the graduate school experience.
Retention
We are committed to building a more inclusive environment on campus that welcomes and supports all graduate students. It is important that all students, regardless of age, color, gender, gender identity, disability status, height, marital status, national origin, political persuasion, race, religion, sexual orientation, veteran status, or weight, feel safe, appreciated, and supported at MSU. GRIT aims to accomplish this through hosting social events, facilitating wellness check-ins, and offering support for physical and mental health, as well as providing mentorship to current and prospective students.
Please reach out to any of our members if you are interested in joining GRIT, have any questions, or inquire about available resources!
Contact:
@MSUGRIT on Twitter
Check out the GRIT Website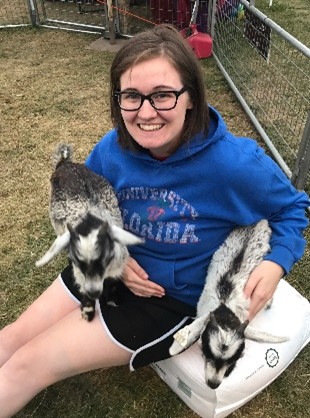 Laurisa Ankley - Recruitment Director
ankleyla@msu.edu
@LaurisaAnkley
Laurisa is a 4th year PhD Candidate in the MMG department and a member of the Olive Lab. She studies the regulation of MHCII antigen presentation to better understand host immune responses to pathogens like Mycobacterium tuberculosis and Chlamydia sp. Outside of the lab Laurisa enjoys game nights with her family, road trips, and spoiling her dog.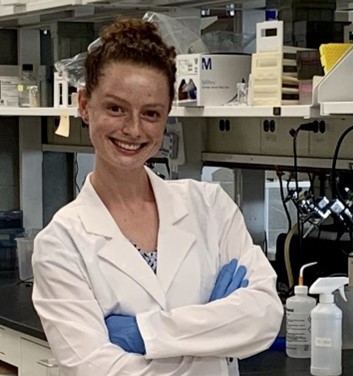 Paige Kies - Retention Director:
kiespaig@msu.edu
Paige Kies is a 4th-year MMG Ph.D. candidate working in the Hammer lab. Her project is orientated around nutrient utilization by Staphylococcus aureus (i.e. MRSA). Outside of work, Paige loves to walk/run, do puzzles, and sew.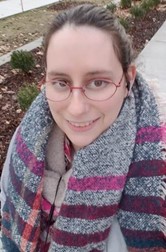 Veronica Albrecht - Data Manager
albrec91@msu.edu
@VeronicaAlbre17
Veronica is a first-generation college student and mom of two daughters. She is a second-year PhD student in MMG as a part of the Abramovitch lab where she characterizing a two-component regulatory system (DosRST), in the pathogen Mycobacterium tuberculosis, which is crucial for long-term infection in humans.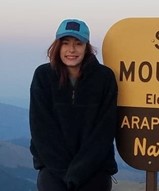 Kati Ford - Communications Manager
fordkat6@msu.edu
@katiford_micro
Kati is a 4th year Ph.D. candidate in the MMG department as a member of the TerAvest Lab in BMB. Her work focuses on bioengineering the organism Shewanella oneidensis for biotechnology applications. In her free time, she enjoys being outdoors, painting, and traveling.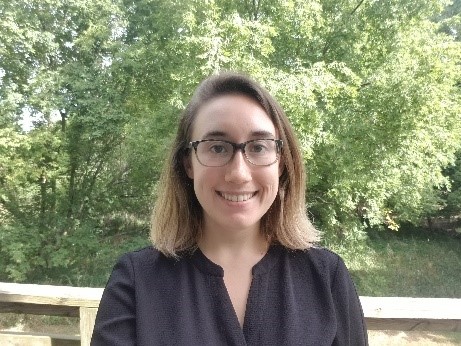 Krystina Hird - GRIT Liaison
hirdkrys@msu.edu
Krystina is a third-year graduate student in the BMB program as a member of the Hegg Lab. She studies the different enzymes in the dissimilatory nitrate reduction to ammonium (DNRA) pathway. In her free time, she enjoys hiking and trying new restaurants (but only take-out of course!).